High-end FPGA Board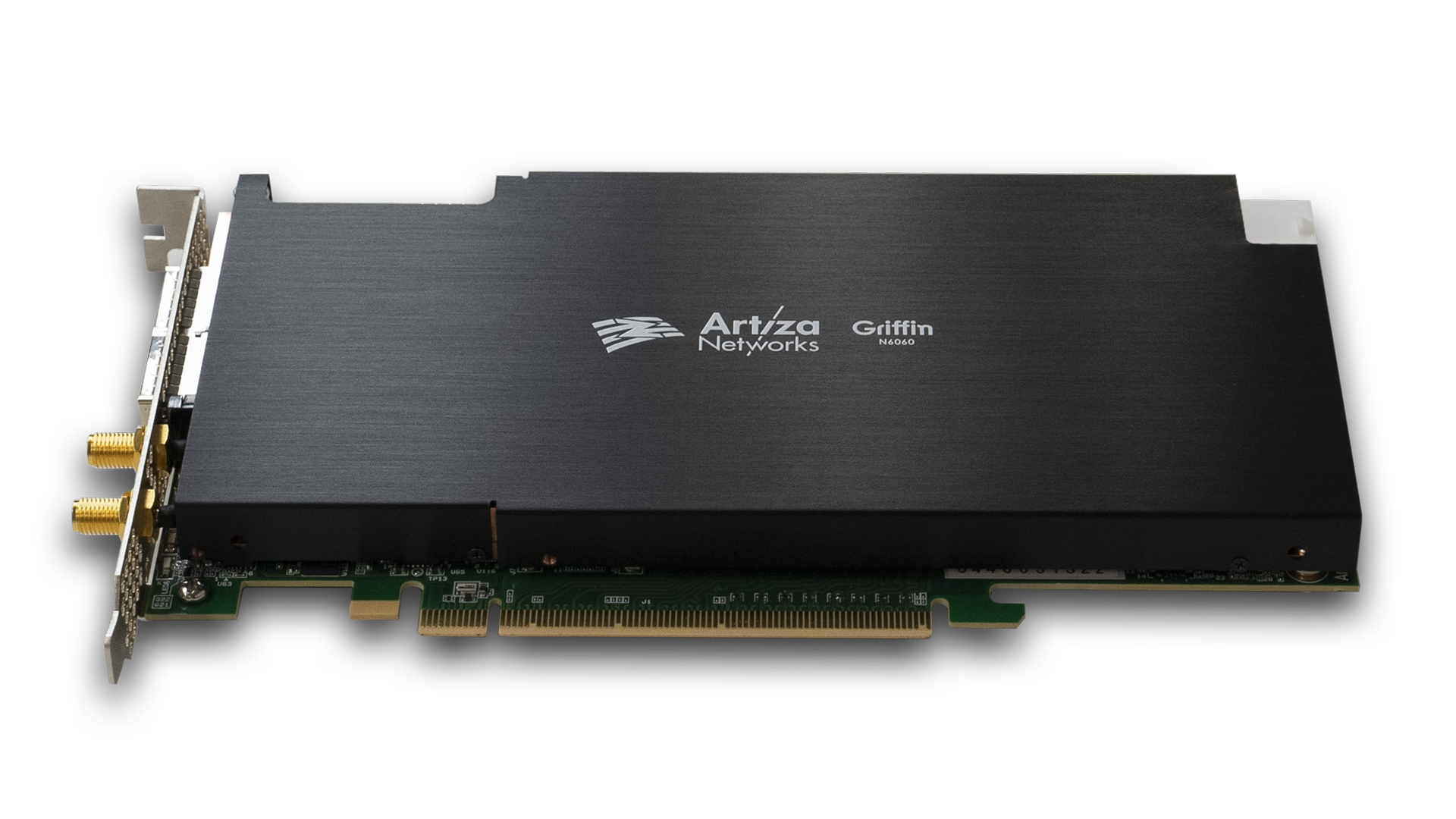 The Griffin High-End FPGA Board is a PCI-Express Gen.4 x16 card featuring the Intel® high-end FPGA Agilex™ 7 F series (AGFB027) with two 100Gbps QSFP28 ports and 16GB of DDR4 memory.
It's the ideal platform for systems that require high-volume data flows like high-speed video transmission and video editing.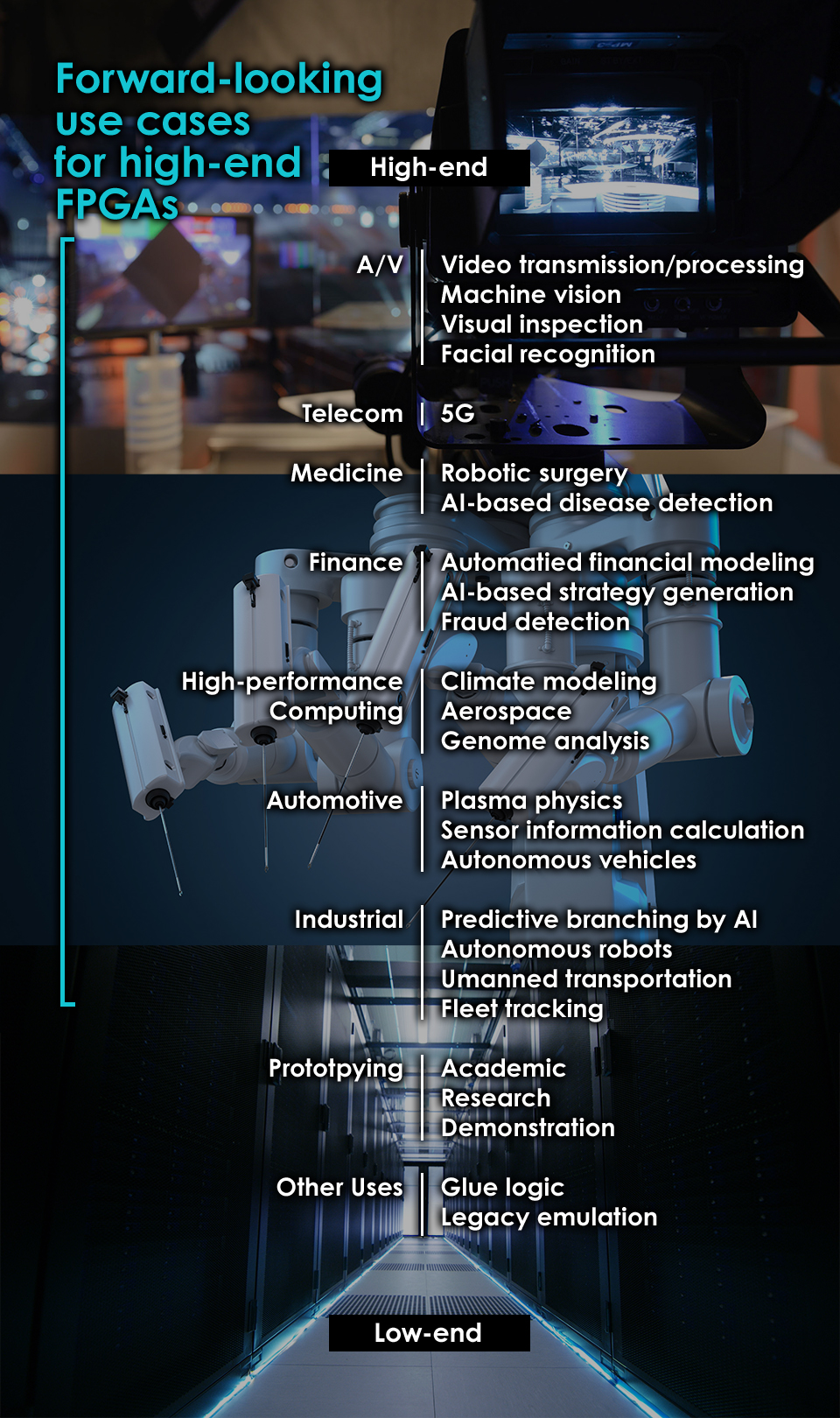 Features
Best-in-class FPGA Fabric
Griffin's FPGA Intel® Agilex™ F series AGFB027 boasts 2.7M LEs of best-in-class logic elements.
Plus, it has 16GB DDR4 memory dedicated to the fabric.
Functions that would have had to be split across separate boards in the past can now fit on a single board.
Two QSFP28 Ports
Two QSFP28 ports allow a transfer rate of 100 Gbps.
Enables high-speed data transfer.
Implement IEEE1588 time synchronization and 1PPS input/output via SMA connectors.
Cortex®-A53 CPU + 2GB DDR4 SDRAM
Built in to the Intel® Agilex™ 7 F series is the Arm® Cortex®-A53 quad-core CPU.
SoC enabled by the CPU's dedicated 2GB DDR4 memory and FPGA fabric.
Built-in BMC
An Intel® MAX® 10 CPLD is installed as the Board Management Controller (BMC).
The BMC manages various functions including power/temperature management, reset control, and FPGA configuration.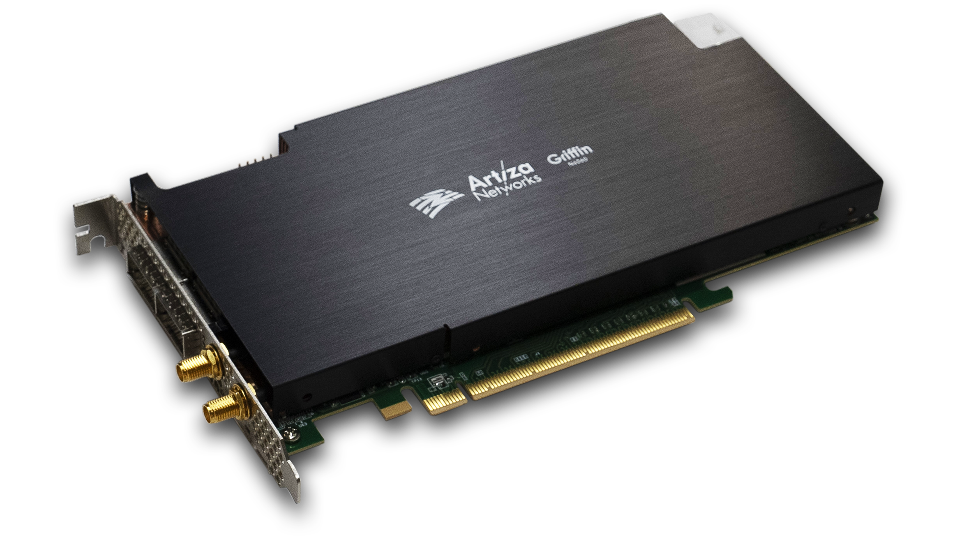 Powered by Intel® Agilex™ 7 F series FPGA
Griffin is a single slot card with a full height, 3/4 length form factor and runs on servers with 3rd generation Intel® Xeon® scalable processors.
External I/F includes two QSFPs up to 100 Gbps and SMA connectors for 1PPT in/out.
Internal memory boasts 16GB DDR4 for FPGA Fabric and 2GB DDR4 for the Arm® Cortex® -A53 CPU with embedded FPGA.
Specifications
*current to September 2023
| | |
| --- | --- |
| Name | Griffin |
| FPGA | Intel® Agilex™ 7 AGFB027R25A2I2V |
| Ethernet I/F | 100GbE x2 /25GbE x2 x2/10GbE x8 |
| Form Factor | PCI Express Gen.4 x16 |
| RAM | 16GB DDR4 (FPGA Fabric) + 2GB DDR4 (For CPU with built-in FPGA) |
| Card Size | Full Height 3/4 Length |
| Power | Bus power: max 75W + 4x2 pin connector max: 150W (cannot be operated with only bus power) |
| Board Management Chip | Intel® MAX® 10 |
| Time Synchronization | IEEE 1588 support, 1PPS in/out SMA connector |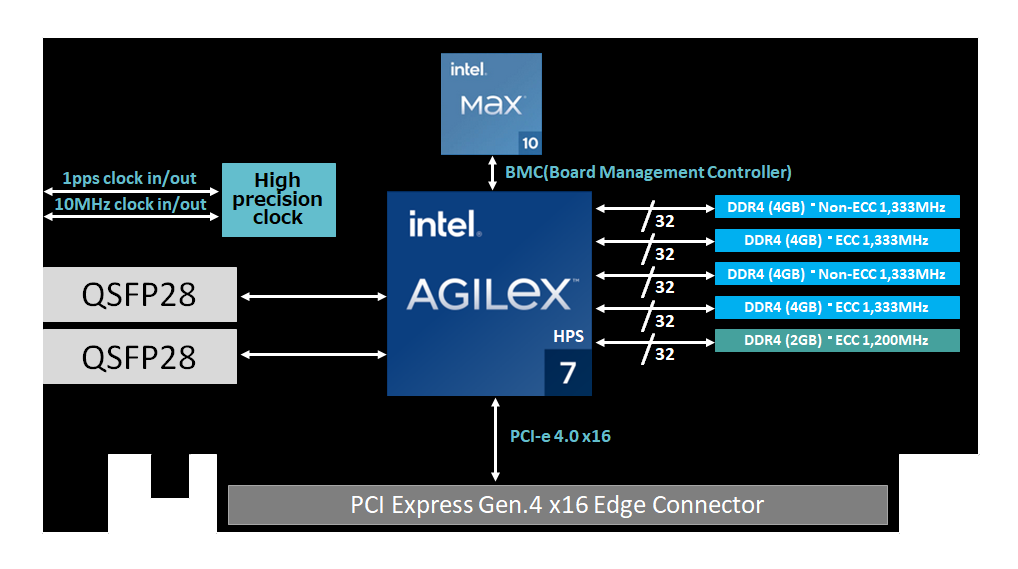 Griffin block diagram
~ Griffin Use Cases ~
Incorporating the ST2110 IP Package (e.g., Macnica Media over IP Package) makes Griffin a powerful solution for processing video signal input/output and editing purposes for the broadcasting industry. The IP input/output provides Griffin with up to 100Gbps throughput, higher than the conventional 12G-SDI, and the high-performance processing of the large-scale FPGA enable multi-system input/output of 4K video. * A video transmission demo that incorporates the Media over IP Package into Griffin will be completed after November 2023.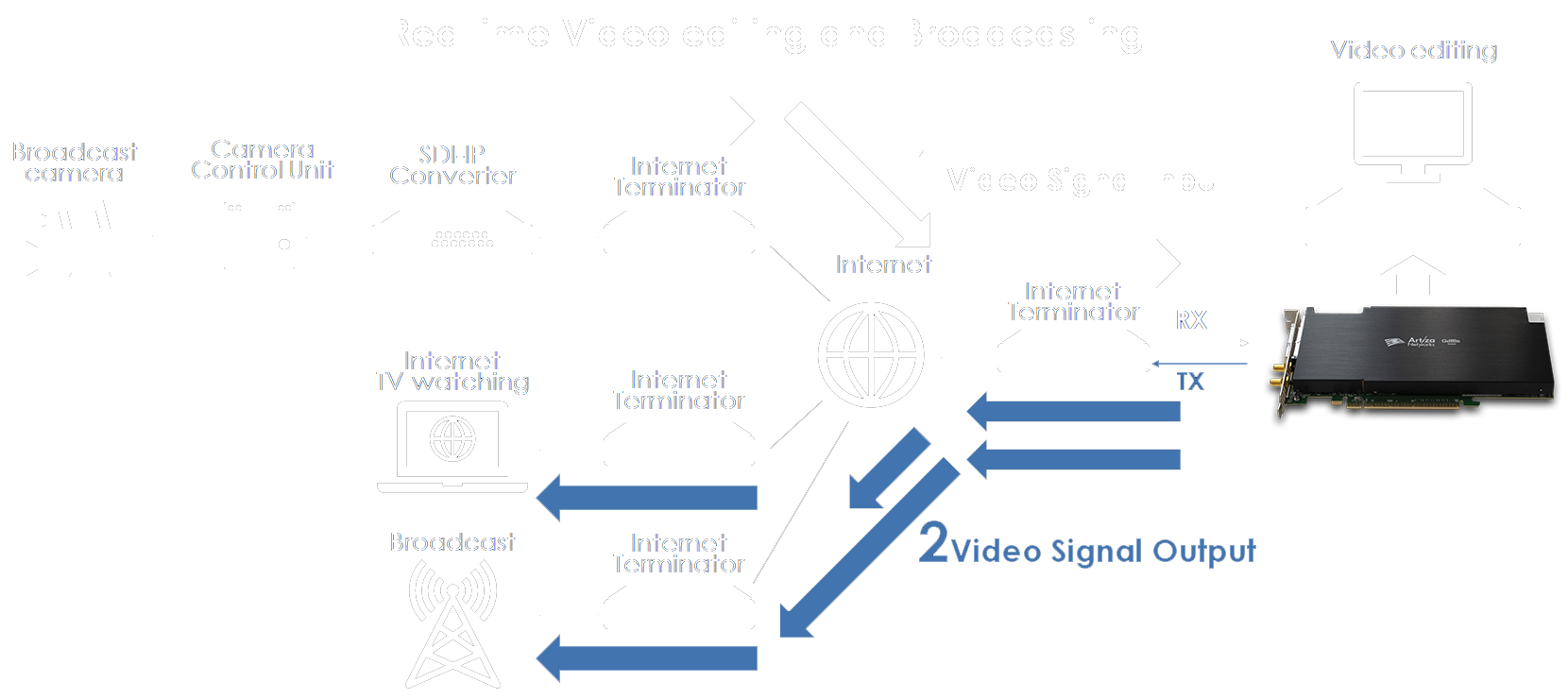 Block diagram of IP video transmission