Introducing Griffin: A High-end PCI-Express Card Developed by Artiza Networks on Intel®'s Agilex™ 7F Series FPGA
Press Release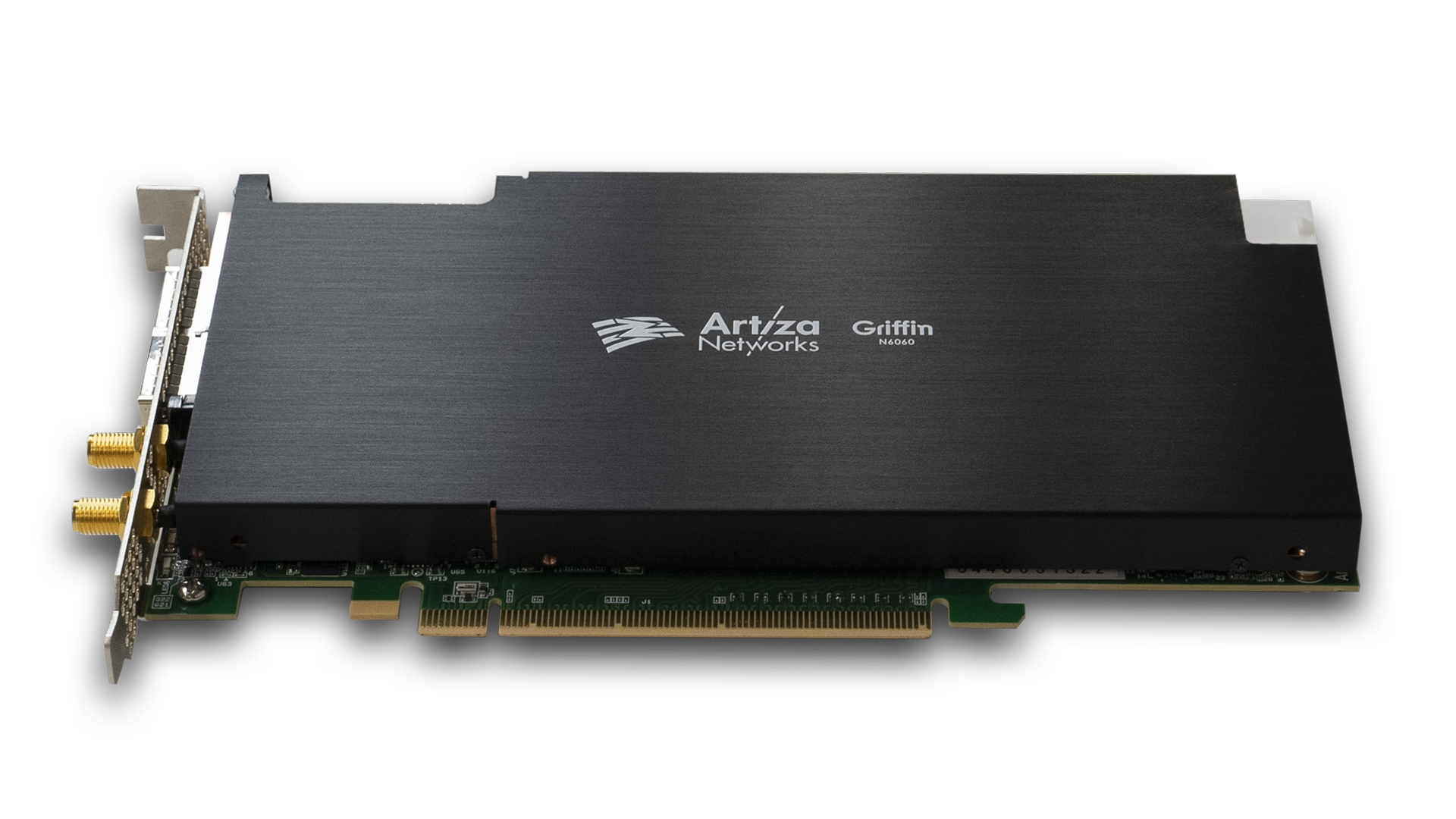 Artiza Networks (TSE 6778) launched their latest product, the Griffin high-end FPGA board built on a PCI-Express Gen. 4✕16 card and developed on Intel®'s high-end FPGA Agilex™ 7F series (AGFB027). Griffin is a single slot card with a full height, 4/3 length form factor that runs on servers with 3rd generation Intel® Xeon® scalable processors. High-end FPGAs like Griffin are FPGA boards with network I/F (100 Gbps).
Two gigabytes of DDR4 memory dedicated to the CPU and 16 gigabytes of DDR4 for the FPGA fabric also enable SoC configuration. The product also features an Intel® MAX® 10 CPLD as the Board Management Controller (BMC) responsible for power and temperature management, reset control, and FPGA configuration.
High-end functions including IEEE1588 time synchronization and 1PPS input/output via SMA connectors, which previously needed to be split onto separate boards, can be integrated onto a single board using Griffin's best-in-class FPGA fabric. Griffin boasts two 100 Gbps QSFP28 ports combined with 16 gigabytes of DDR4 memory that make it an ideal platform for systems that require large volumes of data flow. Built on a standard PCIe card, Griffin's enormous processing power can be easily integrated into standard server equipment via a PCIe slot, making it ideal for us applications like ultra-high-speed video transmission and video editing, including multichannel input/output of 4K video.
Incorporating an ST 2110 IP package (e.g. Macnica's Media over IP Package) opens another use case for Griffin's world-class processing power: handling transmissions for network video equipment systems that requires high throughput, such as the input of video signals from network cameras and output to viewers, and for editing video. Potential customers include manufacturers and sellers of equipment for inserting on-screen graphics into video feeds, manufacturers of video equipment for other broadcasting industries, and manufacturers of semiconductor manufacturing equipment (lithography equipment).
Artiza Networks is also currently working on a video transmission demonstration. The demonstration is planned to be completed in November 2023 or later, and will show that 4K video can be input via IP (Ethernet), displayed and edited using server software.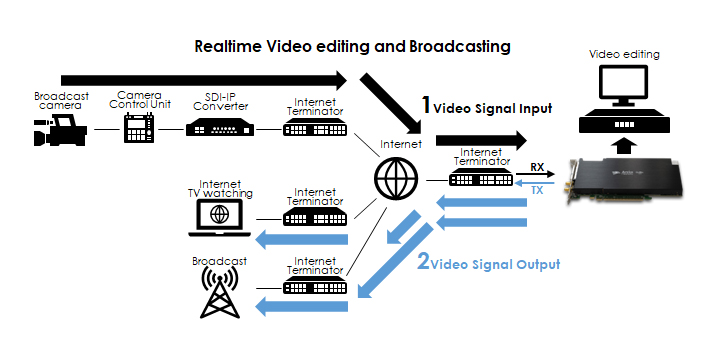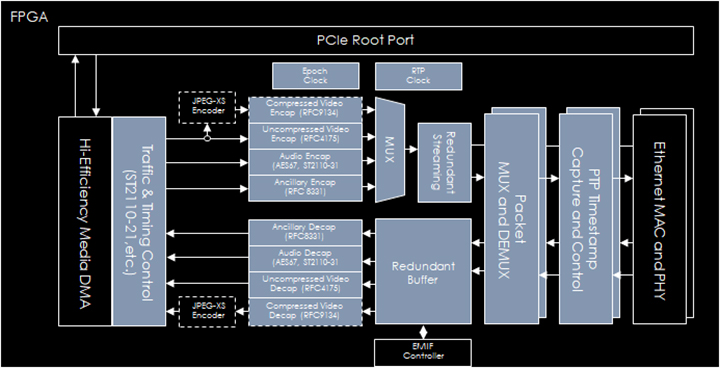 ST2110 IP Package / Macnica Media over IP Package
https://www.m-pression.com/solutions/hardware-software/media-over-ip-package
About Artiza Networks
Artiza Networks is the leader in radio access network (RAN) and core network (CN) testing for 3G, 4G, and 5G. For over 30 years, Artiza has collaborated with the industry's top vendors and operators in testing the RAN and core network nodes of the world's most advanced cellular networks. With extensive engineering resources including PCB and FPGA/DSP development, award-winning customer support, and a sales force versed in mobile network technology, Artiza meets the full range of customer needs through innovative, in-house development of products and solutions.
Artiza Networks, Inc. (TSE 6778)
Established: 27 December 1990
www.artizanetworks.com
For more information, contact:
Global Business Operations
+81-42-529-3494